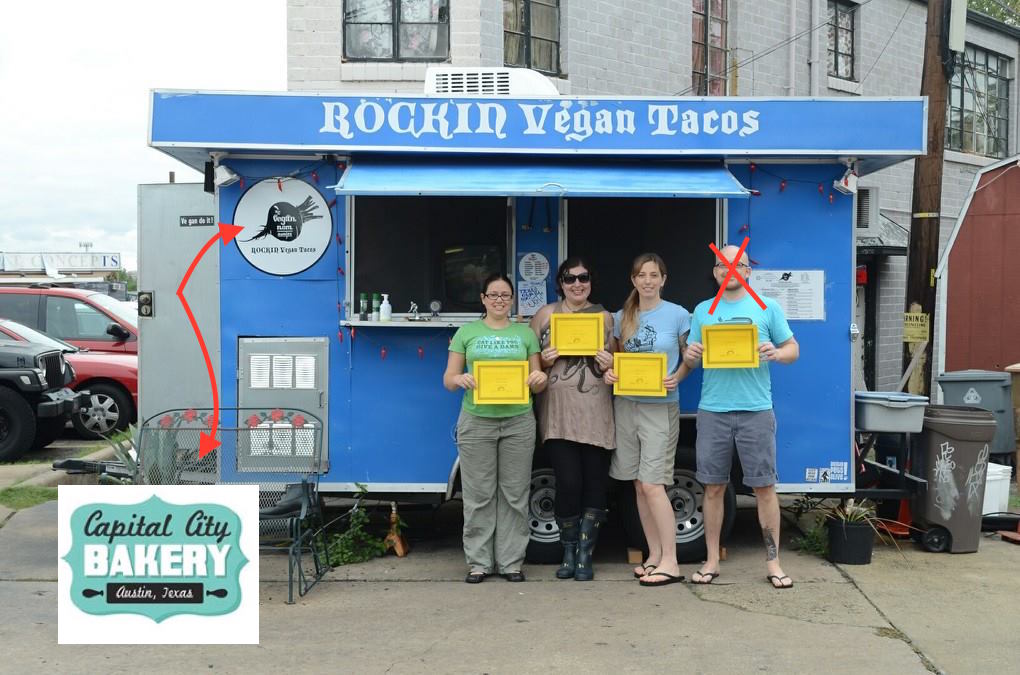 Come see Molly, Stephanie, and Jessica speak about community building at the Vida Vegan Bazaar on May 29, 1 PM to 7 PM, at the Marchesa Hall in Austin, TX.
The Taco Scientists will be joined by The Vegan Nom owner Chris Rios and Capital City Bakery owner and taco enthusiast Kristen Davenport. We'll cover important topics like what to do about that one jerk who keeps showing up at your events and how to keep your activism from burning you out.
The Vegan Nom, Arlo's, Sadie B, and Cool Beans will be there, and they're ALL serving tacos.